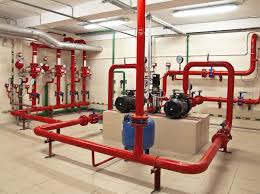 The safety and protection of life and the production tool from fire hazards are a major and growing concern, both in our personal life and in our workplace.
In a constantly changing world, we need the support and reliability of innovative technologies to ensure this reliable and long-lasting protection.
Buildings must adapt and therefore be able to meet the safety and protection requirements of their occupants in case of fire.
This is why it is essential to identify existing risks and evaluate them appropriately, in order to determine the necessary protection objectives and thus develop a sustainable strategy.
When it comes to prevention, the time between fire detection and response is crucial. The shorter this time, the less damage and its aftermath will be important.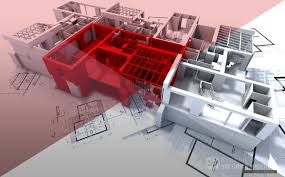 The Fire Safety System is used to collect, process and perform the functions required to secure a building or facility. The purpose of the FSS is to ensure the safety of persons, facilitate the intervention of firefighters and limit the spread of fire. It must therefore detect the fire and automatically put (or on human intervention) safely a building. The FSS consists of two subsystems: the Fire Detection System (FDS) and the Fire Safety System (FSS).
Why an FSS?
Securing companies against the risks of fire means putting people out of harm's way, but also essential data, risky installations (electrical substations) or even systems of general interest.
Being insured against fire risks is good, but preventing them is always more effective. Especially since a fire can occur unintentionally but still involve the responsibility of the head of the company or establishment.

The stages of security
Fire detection is paramount. It must necessarily be accompanied by the signal of danger to the qualified personnel who will inform and accompany the public during the possible evacuation. The ultimate step is obviously the simplification of the rescue response: it is important to help them locate the fire and learn about the SSI devices deployed and electrical installations of the building so that the rescue services can work in a building. optimal context.
Two major functions for FSS
FSSs are divided into two types of functions: fire detection (detect and report danger as quickly as possible) and security.
The fire detection system (FDS) consists of several elements:
automatic detectors (AD)
manual triggers (MT)
control and signaling equipment (CSE)
The fire safety system (FSS) groups together equipment for implementing protection against danger.
The safety functions
To compartmentalize means to partition the danger in an enclosed space. This limits the spread of fire, heat and smoke.
Natural or mechanical, this action limits the toxic effects of fumes and allows individuals to obtain a better vision of their environment.
Sound signals, even luminous, can warn people of the danger. This role can also be held by facility staff. The automatic unlocking of emergency exits also contributes to this evacuation.